Abundance of local attractions and offerings awaits
Ryeford Ponds is nestled on a border of Herefordshire and Gloucestershire with huge offer of famous attractions and day activities to explore. The Royal Forest of Dean (a true gem and one of the best forests in England – The 10 Best English Forests | englandexplore ) and stunning Wye Valley (AONB) are just minutes away ( visit Dean Wye website ) .  We are blessed with an easy links to local footpaths with truly amazing rural scenery. Our family favourite – Penyard Park, a circular walk is  just minutes away on foot from the camp. If you fancy to pop in to town,  Ross-On-Wye  might be your thing! The bus stops is just on the main road by the track entrance to the site –  easy! … and you can have a cheeky drink while exploring! 
If you are after something more thrilling  however, we've listed  some options for you below.  Please check opening times and admission prices in the links. We highly recommend booking in advance, especially on weekends.
Some great places within 20 mins drive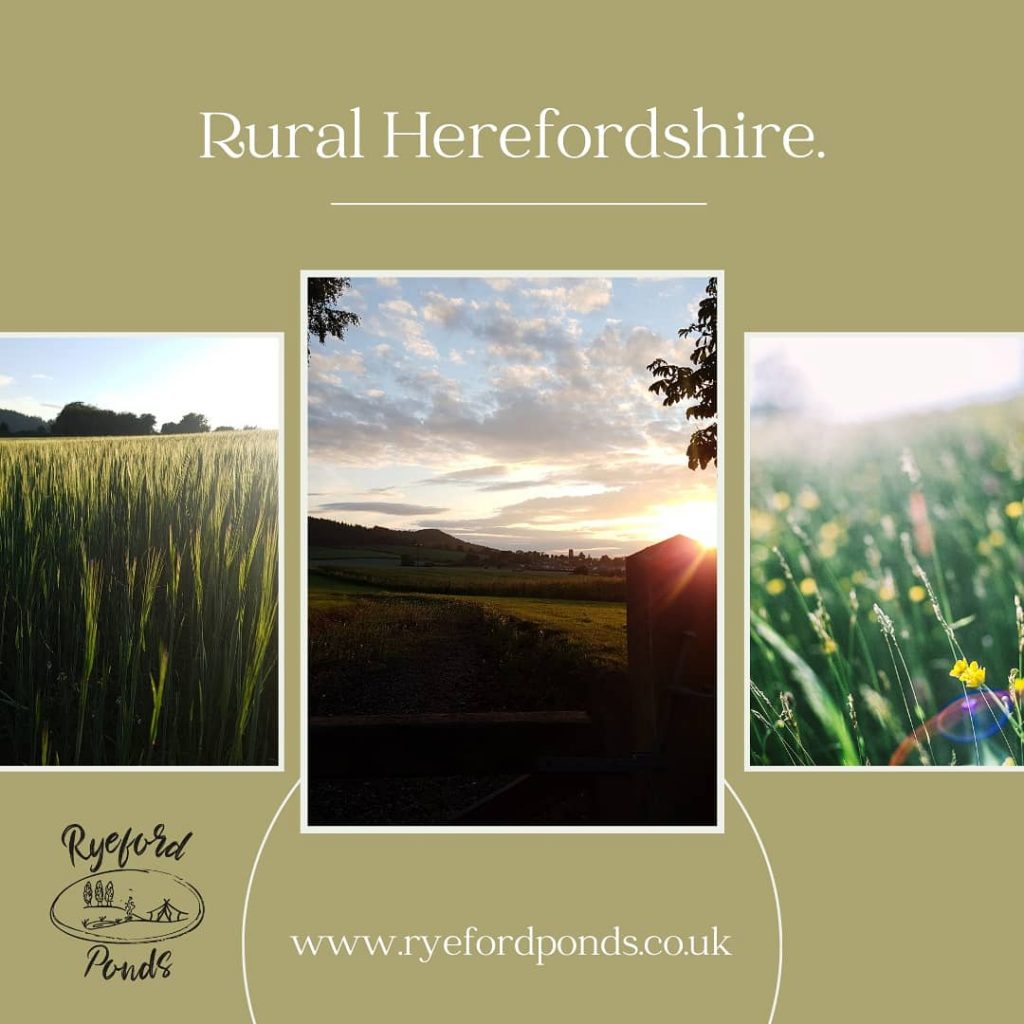 Ross-on-Wye and most local eateries
Ross-On-Wye  – The birthplace of British tourism, a beautiful market town with a galore of coffee shops, gift shops, Truffles Deli, Rossiters – amazing book shop, galleries and 'Made in Ross' local crafts and arts centre located in the 16th century Market House. A must to visit! (Visit Ross-On-Wye guide)
Ross offers a great choice of eateries and coffee shops. A collation of local menus can be found on Ross-On-Wye Menus page. Our favourites are most definitely: Café Eleganza, Truffles Deli and Garden Shed – Engine Room – all serve THE BEST coffee – locally roasted James Gourmet! (you must try if you are a bit of a 'coffee snob' like us).
20 mins+ drives... but worth a visit!
You might feel like venturing a little further afield… and we promise you will not be disappointed! There is so much to see and explore in Herefordshire and Gloucestershire.